Miguel Gallardo, PsyD

Miguel Gallardo, PsyD, is a psychologist, researcher, and professor of psychology at Pepperdine University. He specializes in areas of multicultural psychology and social justice.

Miguel focuses on helping clients process the trauma of racism, overcome immigration and cultural transitions, boost self-esteem, and shift into a solution-focused mindset using a combination of cognitive-behavioral and strengths-based approaches.

He has also written and edited several books, including Intersections of Multiple Identities, Studies in Multicultural Counseling and Therapy, and Developing Cultural Humility: Embracing Race, Privilege and Power.
Check out the practical applications of his work in one of our courses featuring Miguel Gallardo, PsyD:
Working with the Fear of Rejection
3 CE/CME Credits Available
How to Work with a Client's Perfectionism
3.75 CE/CME Credits Available
Find out more about Miguel Gallardo's culturally-informed approach here: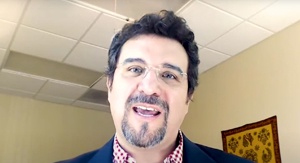 When Staying Neutral Isn't the Best Approach
We've been trained to stay neutral . . .