ADVANCED MASTER PROGRAM ON THE TREATMENT OF TRAUMA
5-Module Training Program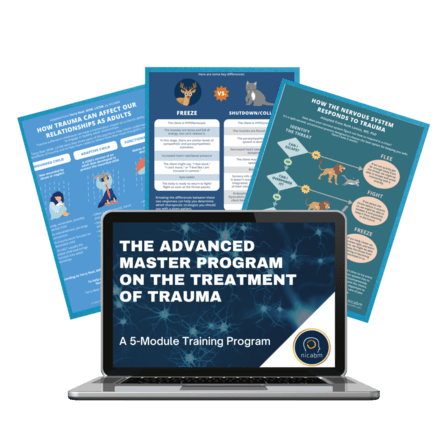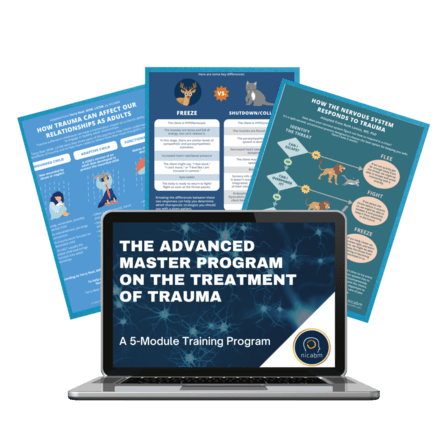 Join the 153,385 practitioners from 141 countries who've taken this free master class with the pioneers in trauma therapy
September 28th through October 27th
Treating trauma is some of the most demanding, complex work we do.
When a patient has experienced trauma, many of the ways we've been trained to establish safety and build rapport may fail us.
For a client who's experienced trauma, relationships might feel unsafe. Eye contact can be frightening.
Perhaps most challenging, patients can get easily triggered during their session.
When this happens, their nervous system gets flooded, cognition is knocked offline . . .
. . . and they may not be able to process much in words.
At this point, cognitive behavioral approaches, psychoeducation, and insight-based techniques become ineffective, or even counterproductive.
But the way we understand trauma and how to treat it has evolved, even in the last several years.
We've gone beyond the traditional fight/flight/freeze model, and we're learning how to work with additional defensive adaptations that clients make to survive trauma.
We're finding new strategies that help clients feel safe and grounded at the level of the nervous system.
We have fresh insights into how to help patients whose trauma history is derailing their current relationships – the very relationships that can be powerful sources of strength, comfort, and support as they heal.
And we're learning how to identify and work with the subtle (as well as obvious) ways that clients dissociate . . .
. . . as well as the equally subtle micro-interventions that can help your client come into the present and become a more stable, emotionally mature adult – capable of intimacy and flexibility, and equipped to see the world with nuance.
When we're able to help clients rewire their trauma response,
it can have a profound effect on healing.
Promising clinical research and evidence-backed strategies can lead our practice in new directions.
That's why we've developed an advanced program that gathers all the latest information on the treatment of trauma . . .
. . . and we're calling all practitioners, all over the world, to join us for the next five weeks as we focus on the latest findings on trauma and its treatment.
Now 50% Off for a Limited Time
Introducing the Advanced Master Program on the Treatment of Trauma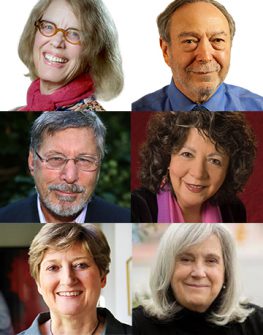 How to Work with Emerging Defense Responses to Trauma (Beyond the Fight/Flight/Freeze Model)
Pat Ogden, PhD   Stephen Porges, PhD   Bessel van der Kolk, MD  
Janina Fisher, PhD   Kathy Steele, MN, CS   Deb Dana, LCSW  
Ruth Lanius, MD, PhD   Thema Bryant-Davis, PhD
3 Alternative Defense Responses to Fight-Flight-Freeze (and How to Identify Them)
The Profound Impact These Defense Responses Can Have on Your Client's Relationships
The Least Understood Defense Response – and Why It May Produce the Opposite of What Your Client Wants
Why These Defensive Responses Can Leave Your Client Vulnerable to Further Trauma
How to Identify and Treat Dissociation (Even When It's Subtle)
Peter Levine, PhD   Ruth Lanius, MD, PhD   Stephen Porges, PhD  
Bessel van der Kolk, MD   Thema Bryant-Davis, PhD  
Kathy Steele, MN, CS   Janina Fisher, PhD  
Bethany Brand, PhD   Pat Ogden, PhD
Key Signs and Symptoms That Let You Know Your Patient Has a Tendency to Dissociate
Structural Dissociation – What It Is and 3 Distinct Ways to Work with It
How Trauma Affects the Brain and Body – and Why That Can Lead to Dissociation
Common Mistakes That Stall Treatment with Clients Who Dissociate
2 Difficult Challenges of Working with Dissociation – and How to Overcome Them
When Dissociation Is Triggered in a Medical Environment: Key Considerations for Medical Professionals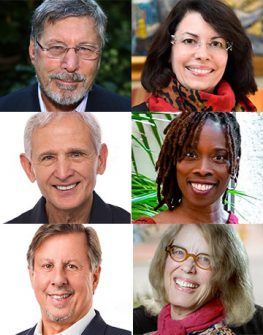 How to Ease the Pain of Trauma-Induced Shame
Bessel van der Kolk, MD   Ruth Lanius, MD, PhD   Peter Levine, PhD  
Thema Bryant-Davis, PhD   Richard Schwartz, PhD   Pat Ogden, PhD  
Janina Fisher, PhD   Kathy Steele, MN, CS   Stephen Porges, PhD  
Martha Sweezy, PhD, LICSW   Deb Dana, LCSW   William Nash, MD
How to Recognize Shame Even When Clients Don't Think It's a Problem
4 Defenses Clients (and Sometimes Therapists) Use to Manage Shame
How Cognitive Approaches to Shame May Backfire and What to Try Instead
2 New Findings on the Neurobiology of Shame (and Their Clinical Impact)
How to Work with Moral Injury and Why Resolution Is Essential for Healing
Why Some Clients Get Triggered by Positive Emotions (and How to Help Them Safely Experience Positive Emotions Again)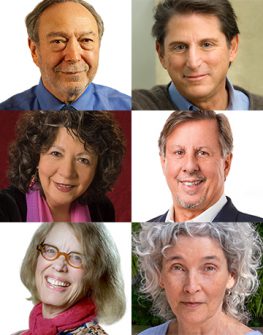 How to Work with Patients Whose Trauma Triggers Problems in Their Current Relationships
Stephen Porges, PhD   Terry Real, MSW, LICSW  
Janina Fisher, PhD Richard   Schwartz, PhD   Pat Ogden, PhD  
Martha Sweezy, PhD, LICSW   Bessel van der Kolk, MD  
Ruth Lanius, MD, PhD   Deb Dana, LCSW   Thema Bryant-Davis, PhD
An Important Issue That Must Be Addressed BEFORE You Can Build Your Client's Relationship Skills
How to Help Clients Speak For, Not From, Their Wounded Inner Part
An Expert Strategy to Help Clients Understand the Implicit Memories That Fuel Conflict in Their Relationships
2 Distinct Types of Relational Trauma (and Specific Approaches for Working with Each)
Why Clients Re-Enact Past Relationships (and How to Help Them Stop the Cycle)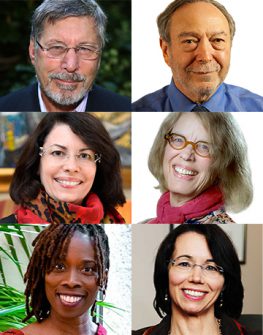 Strategies to Treat Patients Trapped in the Freeze Response
Bessel van der Kolk, MD   Stephen Porges, PhD  
Ruth Lanius, MD, PhD   Pat Ogden, PhD   Thema Bryant-Davis, PhD  
Bethany Brand, PhD   Deb Dana, LCSW   Janina Fisher, PhD  
Kathy Steele, MN, CS
The First Thing to Do When You Recognize Your Patient Is in Freeze
Clear-Cut Interventions for Bringing a Client Out of Freeze During a Session
What NOT to Do When Your Patient Is Frozen
How to Help Patients Identify What Triggers Their Freeze Response
A 4-Step Process That Can Help Patients Regulate Their Freeze Response
A Simple Strategy That Can Help Patients Gain a Sense of Control Over Their Freeze Response
For This Advanced Master Program on the Treatment of Trauma, We Brought Together Some of the Top Experts in the Field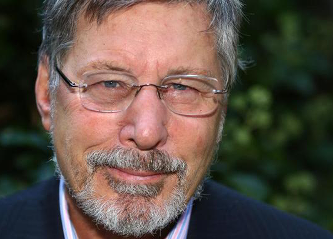 Bessel van der Kolk, MD
Neuroscientist and Professor of Psychiatry at Boston University Medical School. Author of The Body Keeps the Score: Brain, Mind, and Body in the Healing of Trauma.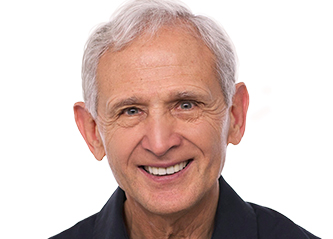 Peter Levine, PhD
Founder of Somatic Experiencing; Author of Trauma and Memory: Brain and Body in a Search for the Living Past: A Practical Guide for Understanding and Working with Traumatic Memory.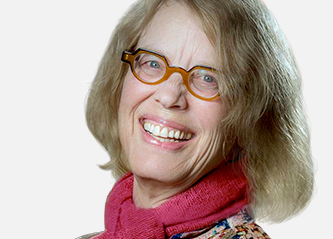 Pat Ogden, PhD
Pioneer in Somatic Psychology; Founder and Director of Sensorimotor Psychotherapy Institute (SPI); Co-founder of the Hakomi Institute; Author of Sensorimotor Psychotherapy: Interventions for Trauma and Attachment.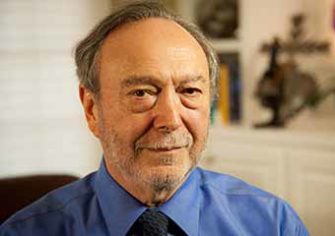 Stephen Porges, PhD
Developer of Polyvagal Theory; Distinguished University Scientist at the Kinsey Institute at Indiana University Bloomington and Research Professor in the Department of Psychiatry at University of North Carolina Chapel Hill.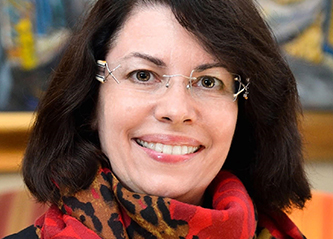 Ruth Lanius, MD, PhD
Professor of Psychiatry and Director of the Post-traumatic Stress Disorder (PTSD) research unit at the University of Western Ontario. Coauthor of The Impact of Early Life Trauma on Health and Disease: The Hidden Epidemic, and Healing the Traumatized Self: Consciousness, Neuroscience, Treatment.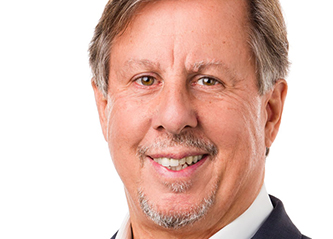 Richard Schwartz, PhD
Founder of Internal Family Systems (IFS) and The Center for Self Leadership.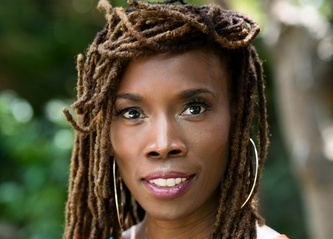 Thema Bryant, PhD
Licensed psychologist specializing in relief and empowerment of marginalized persons; Professor of Psychology in the Graduate School of Education at Pepperdine University; author of Thriving in the Wake of Trauma: A Multicultural Guide.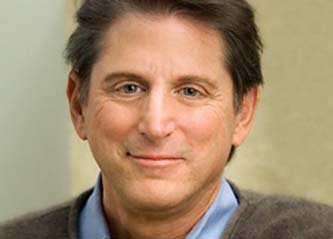 Terry Real, MSW, LICSW
Founder of the Relational Life Institute; author of I Don't Want to Talk About It: Overcoming the Secret Legacy of Male Depression and The New Rules of Marriage: What You Need to Make Love Work.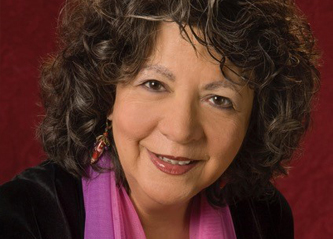 Janina Fisher, PhD
Licensed clinical psychologist and Instructor at the Trauma Center, an outpatient clinic and research center founded by Bessel van der Kolk, MD; past president of the New England Society for the Treatment of Trauma and Dissociation.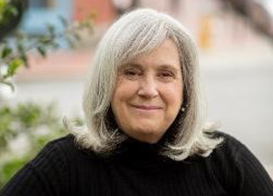 Deb Dana, LCSW
Coordinator of the Traumatic Stress Research Consortium at the Kinsey Institute; Developer of the Rhythm of Regulation Clinical Training Series; author of Polyvagal Theory in Therapy.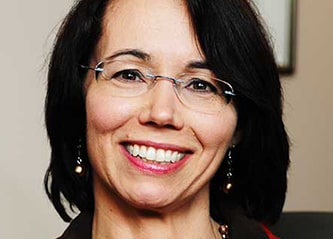 Bethany Brand, PhD
Clinical psychologist and professor of psychology at Towson University; expert in the assessment and treatment of post-traumatic stress disorder, dissociative disorders and feigned dissociative disorders.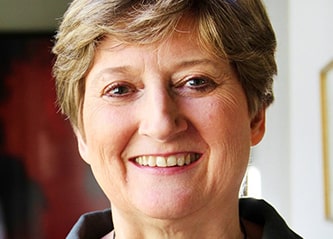 Kathy Steele, MN, CS
Psychotherapist, consultant and trainer; expert on complex trauma, dissociation, attachment and therapeutic impasse; past president of the International Society for Traumatic Stress Studies; co-author of Treating Trauma-Related Dissociation: A Practical, Integrative Approach.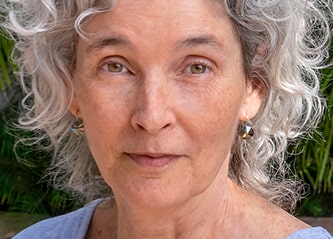 Martha Sweezy, PhD, LICSW
Psychotherapist, assistant professor at Harvard Medical School and consultant at Cambridge Health Alliance; co-author of Internal Family Systems Therapy.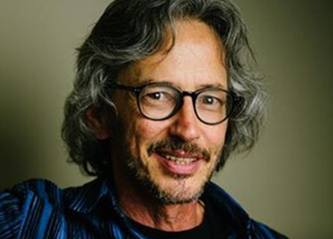 Kelly Wilson, PhD
Co-author of Acceptance and Commitment Therapy: An Experiential Approach to Behavior Change; Founder of OneLife Education Training, LLC.
Ron Siegel, PsyD
Assistant Professor of Psychology, part time, Harvard Medical School; Author of The Mindfulness Solution: Everyday Practices for Everyday Problems and Sitting Together: Essential Skills for Mindfulness-Based Psychotherapy.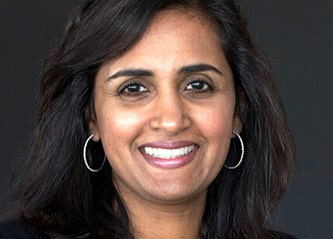 Usha Tummala-Narra, PhD
Research Professor of Psychological & Brain Sciences and Director of Community-Based Education at Boston University; expert on mental health and trauma within immigrant communities; Associate Editor of the Asian American Journal of Psychology and Psychoanalytic Dialogues; author of Psychoanalytic Theory and Cultural Competence in Psychotherapy.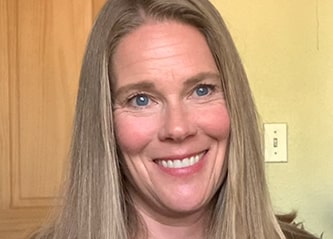 Megan Schmidt, PsyD
Licensed Clinical Psychologist in private practice; currently assisting the Sensorimotor Psychotherapy Institute's Level 1 Affect Dysregulation, Survival Defenses and Traumatic Memory course.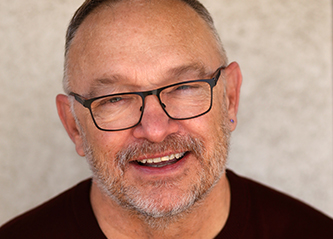 William Nash, MD
Director of Psychological Health for the U.S. Marine Corps.; coeditor, Combat Stress Injuries: Theory, Research, and Management; founding chair of the Military Committee of the Group for the Advancement of Psychiatry.
About NICABM
National Institute for the Clinical Application of Behavioral Medicine
BETTER OUTCOMES. MORE QUICKLY.
25+ years in business
Have provided training for over 1,000,000+ practitioners
500+ CE/CME Accredited Hours available
Our Mission....
We proudly provide continuing education for practitioners who are dedicated to being the best in their craft. Our goal is to develop programs that connect you with the top experts and the latest strategies in the field, to help you achieve better outcomes, more quickly with each of your clients.
- Ruth Buczynski, PhD
President & Founder of NICABM,
Licensed Psychologist in Connecticut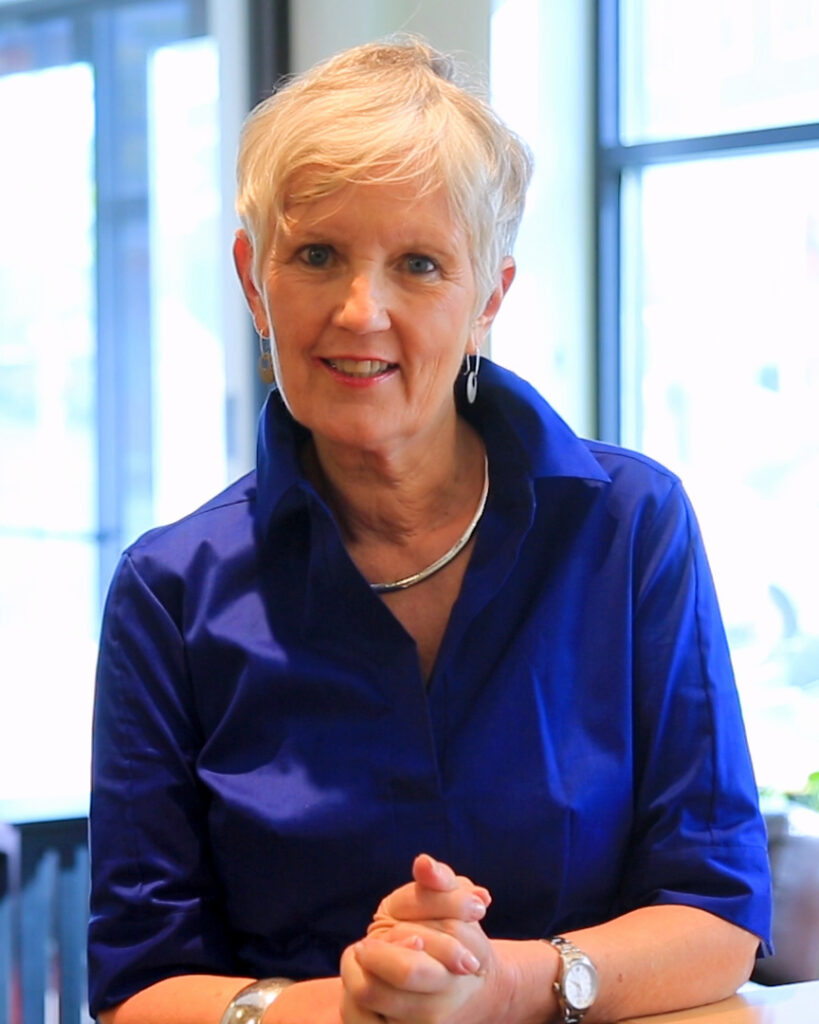 Copyright 2022. All Rights Reserved NICABM.

<![endif]-->